From 28th Aug. to 1st Sept. 2023, the FOREST project was planned to organize a one-week Summer school in Hanoi at VNUF. The Lecturers and students come from 4 Vietnamese HEIs (VNUF, TNUS, HUSC, HCMUTE) and 5 European HEIs (LiU, ITP, UniCT, MUL, BOKU).
The program opened with a welcome message from Professor Janerik Lundquist, Erasmus + FOREST project coordinator professor at Linkoping University, Sweden.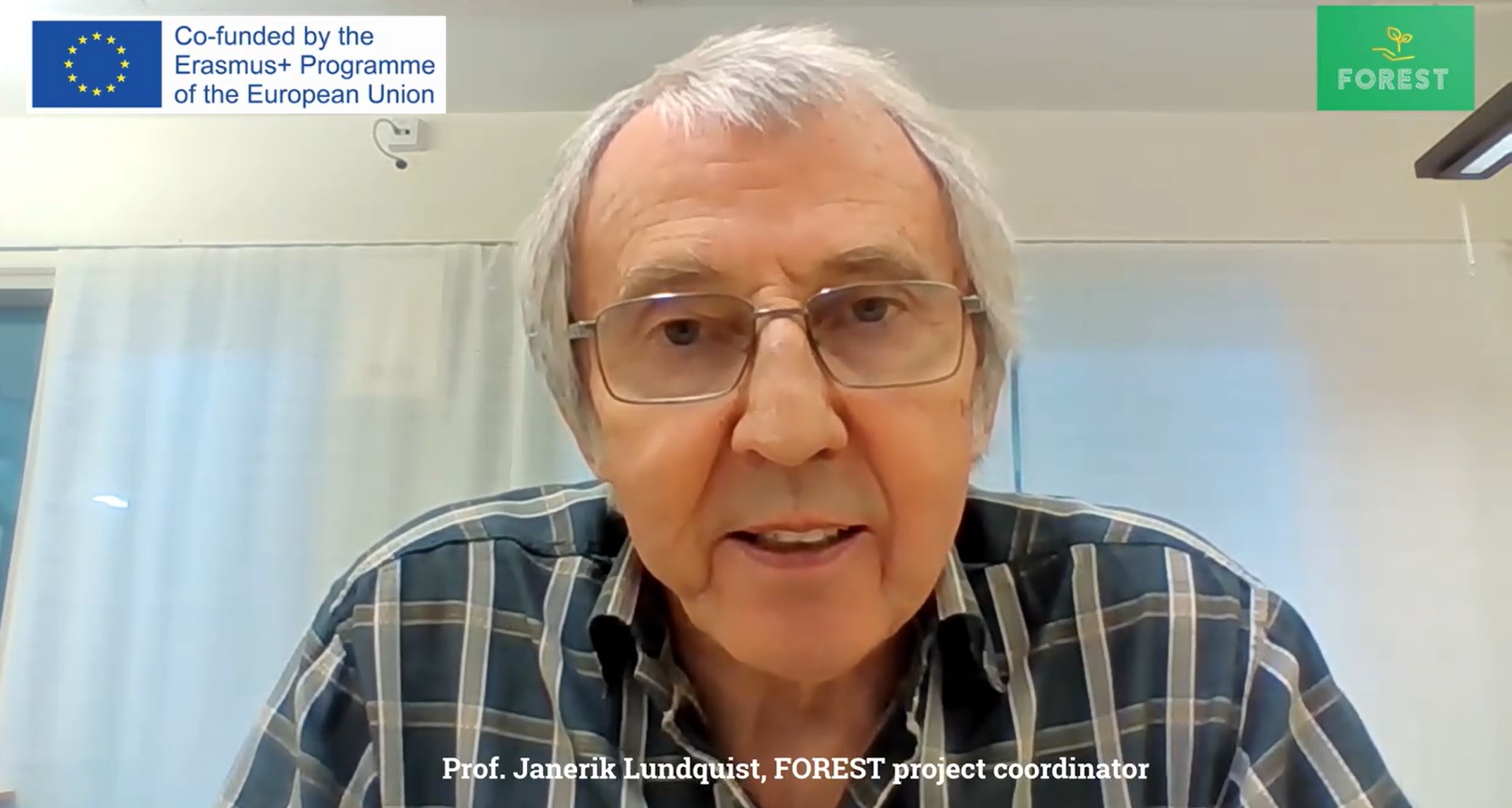 Professor Janerik Lundquist
The program included lectures by seven professors from 5 European universities and 13 lecturers from 4 Vietnamese universities participating in teaching and sharing exciting knowledge. The program attracted the participation of 32 face-to-face students and 53 online students. Besides, there was a visit to learn about the development of ecotourism and the values of the forest in Ba Vi National Park.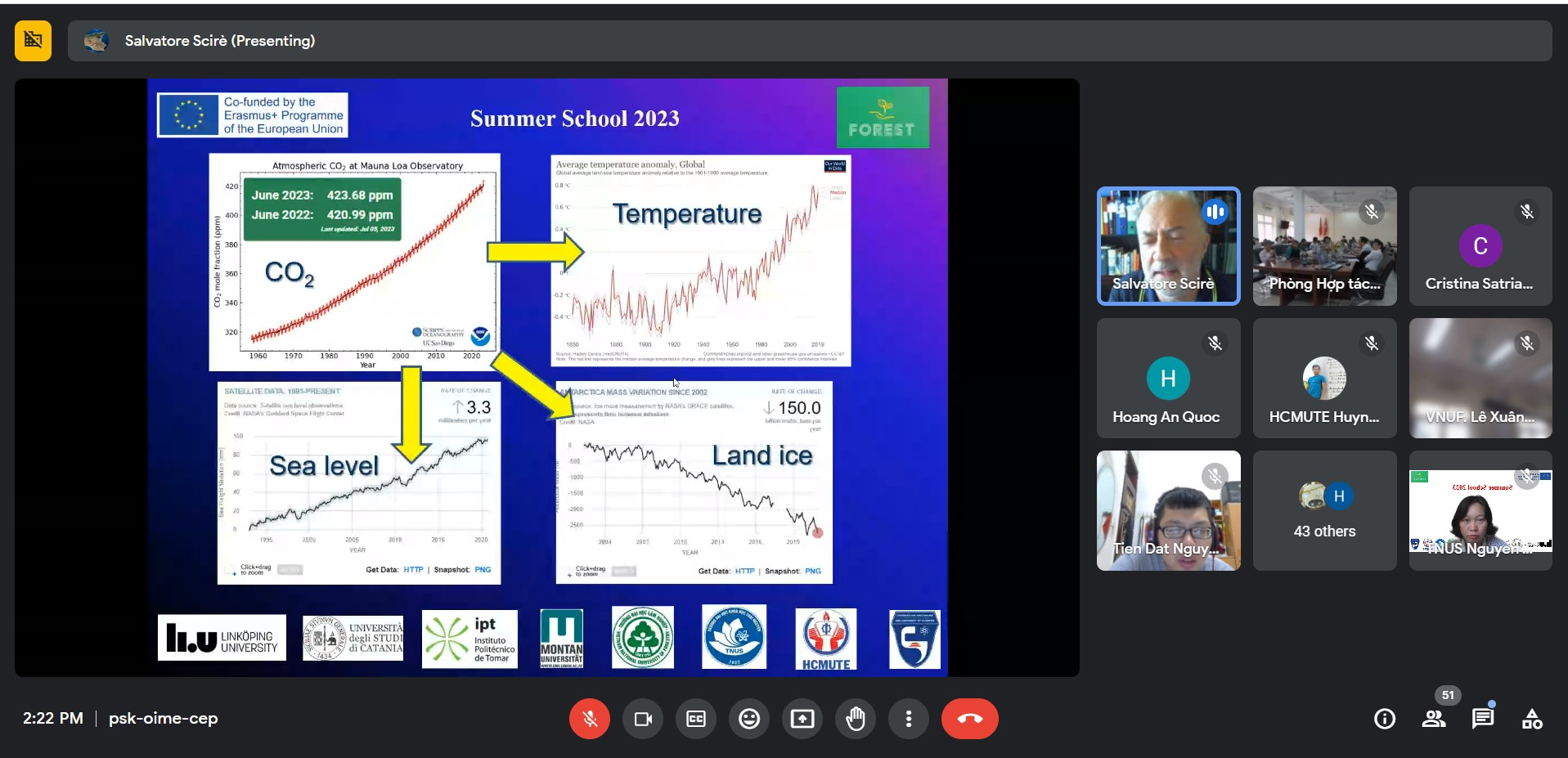 Online lecture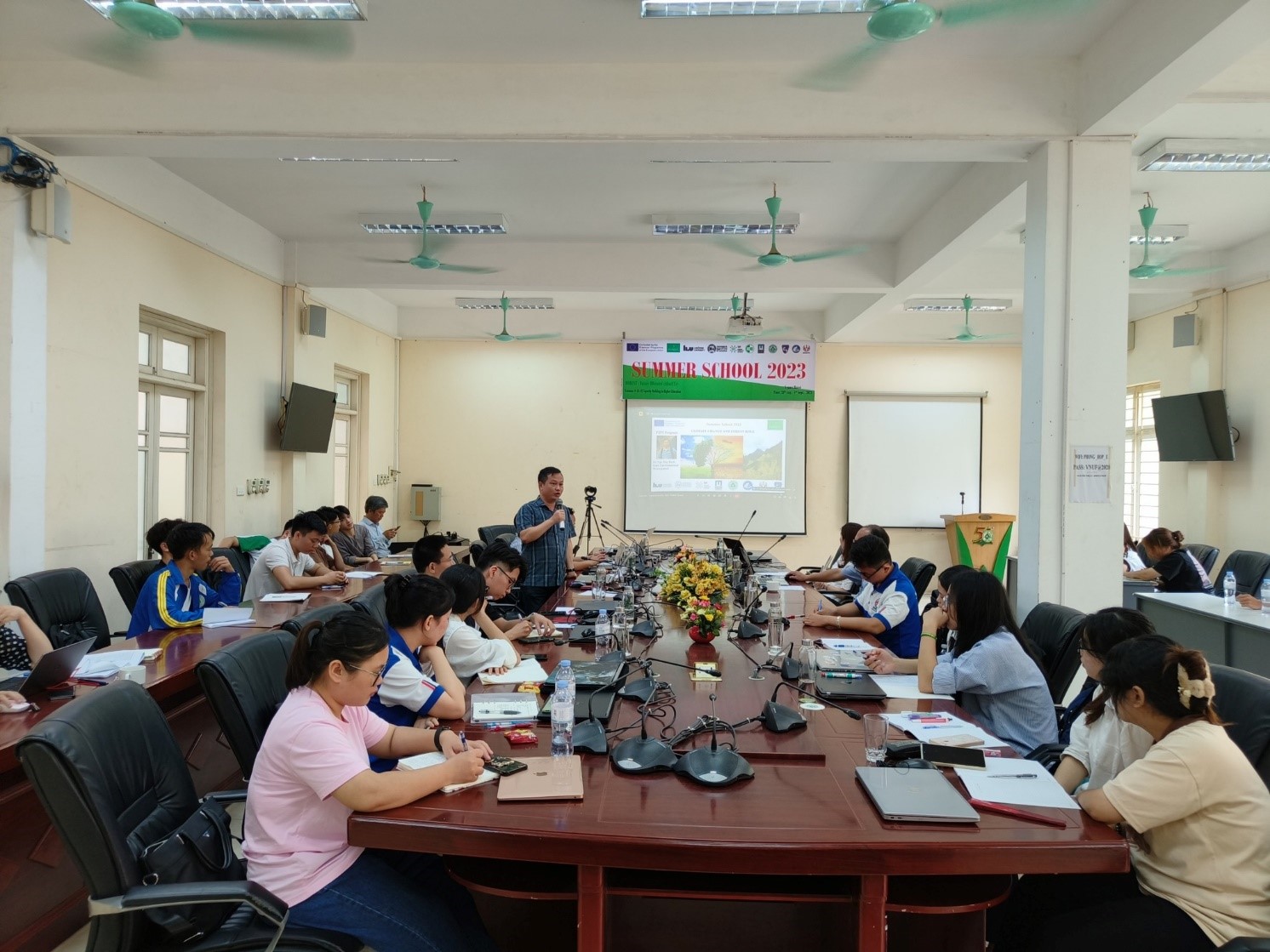 Live lecture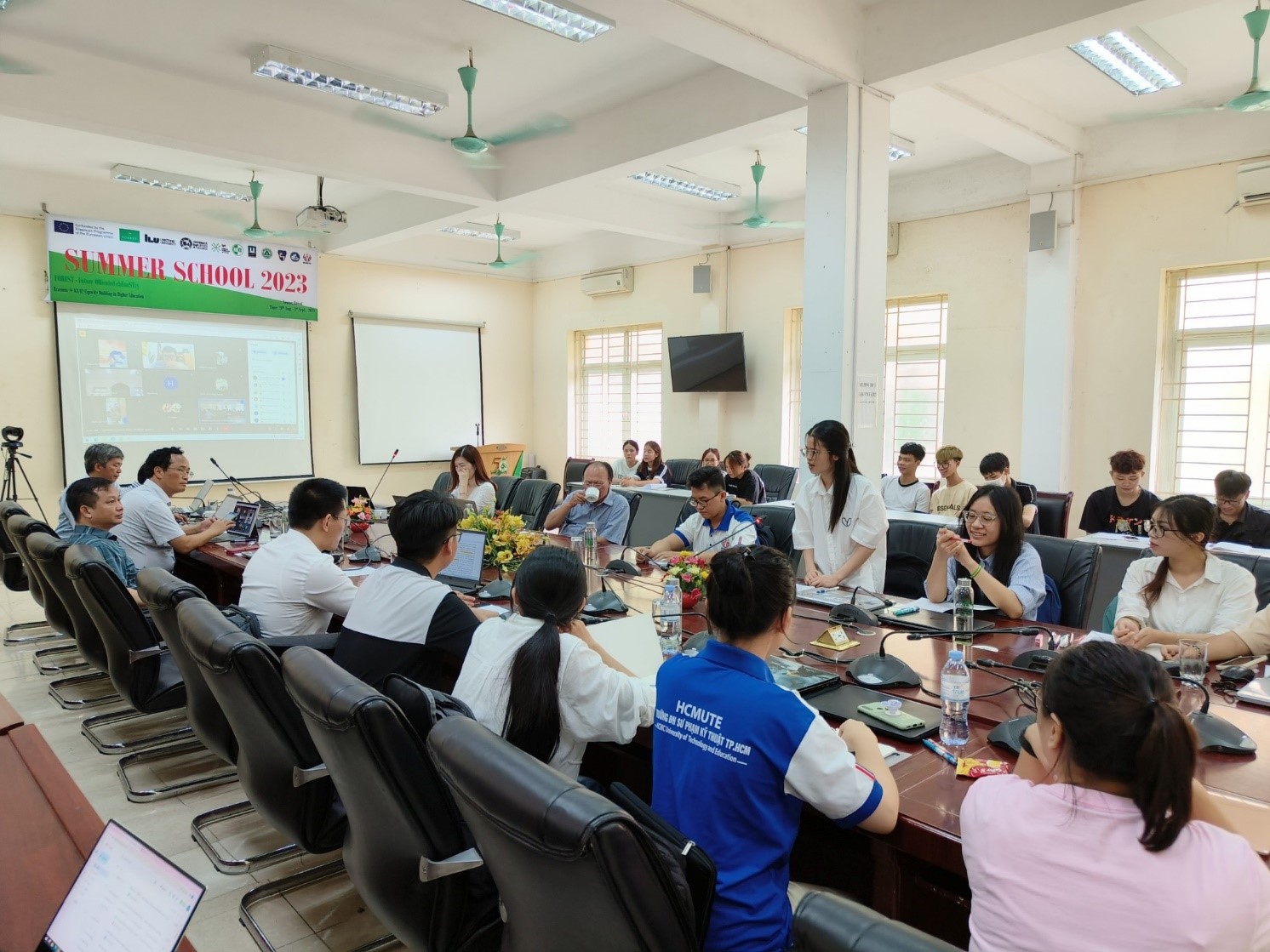 Students talk to teachers.
Thai Nguyen University of Sciences participates in summer school with five teachers and, six face-to-face and five online students. The program was an opportunity to introduce the Thai Nguyen University of Sciences in general, the Faculty of Chemistry in particular and especially the Master of Analytical Chemistry program according to the project's program.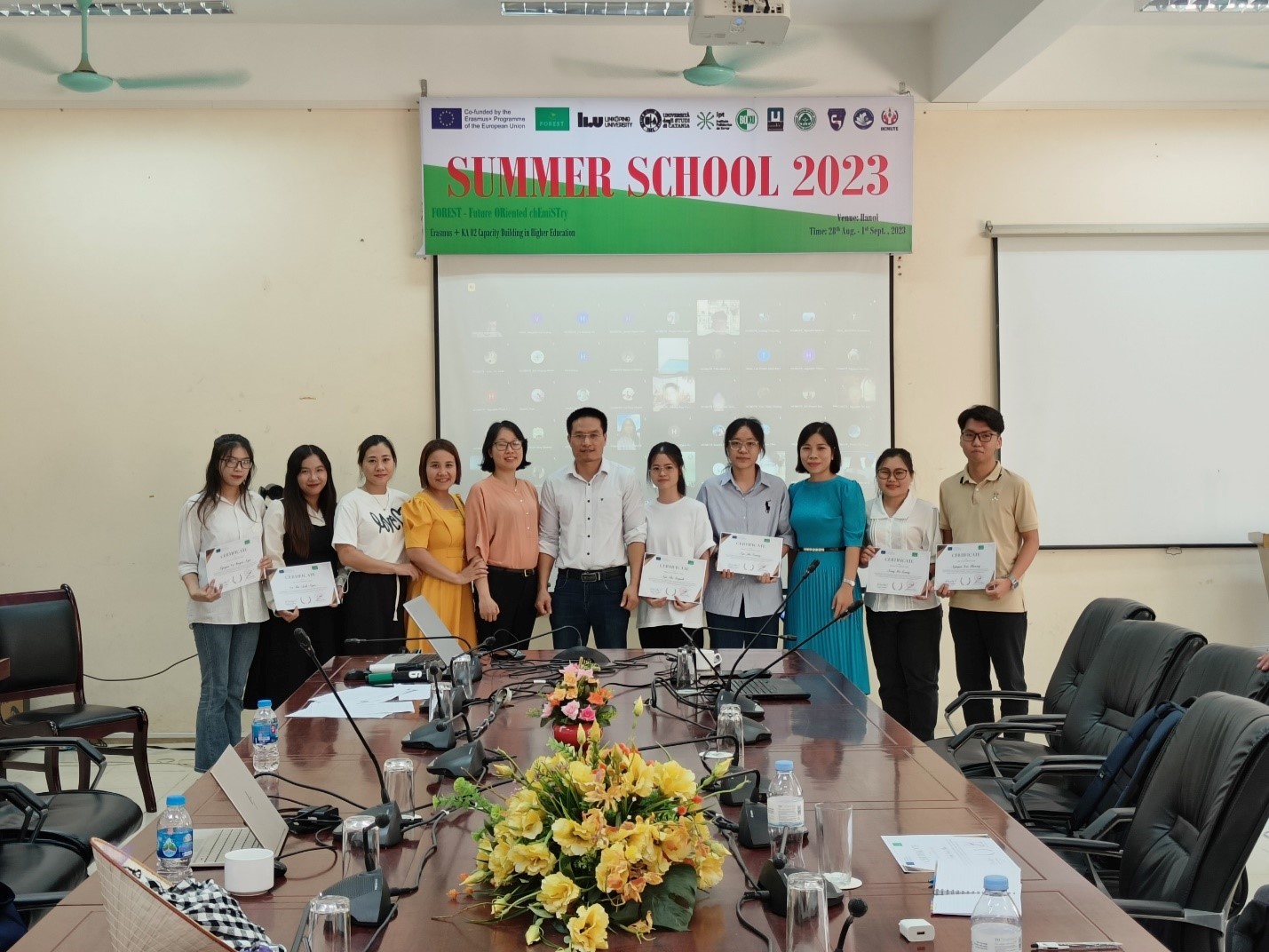 Thai Nguyen University of Sciences
After five working days, the program took place successfully and well.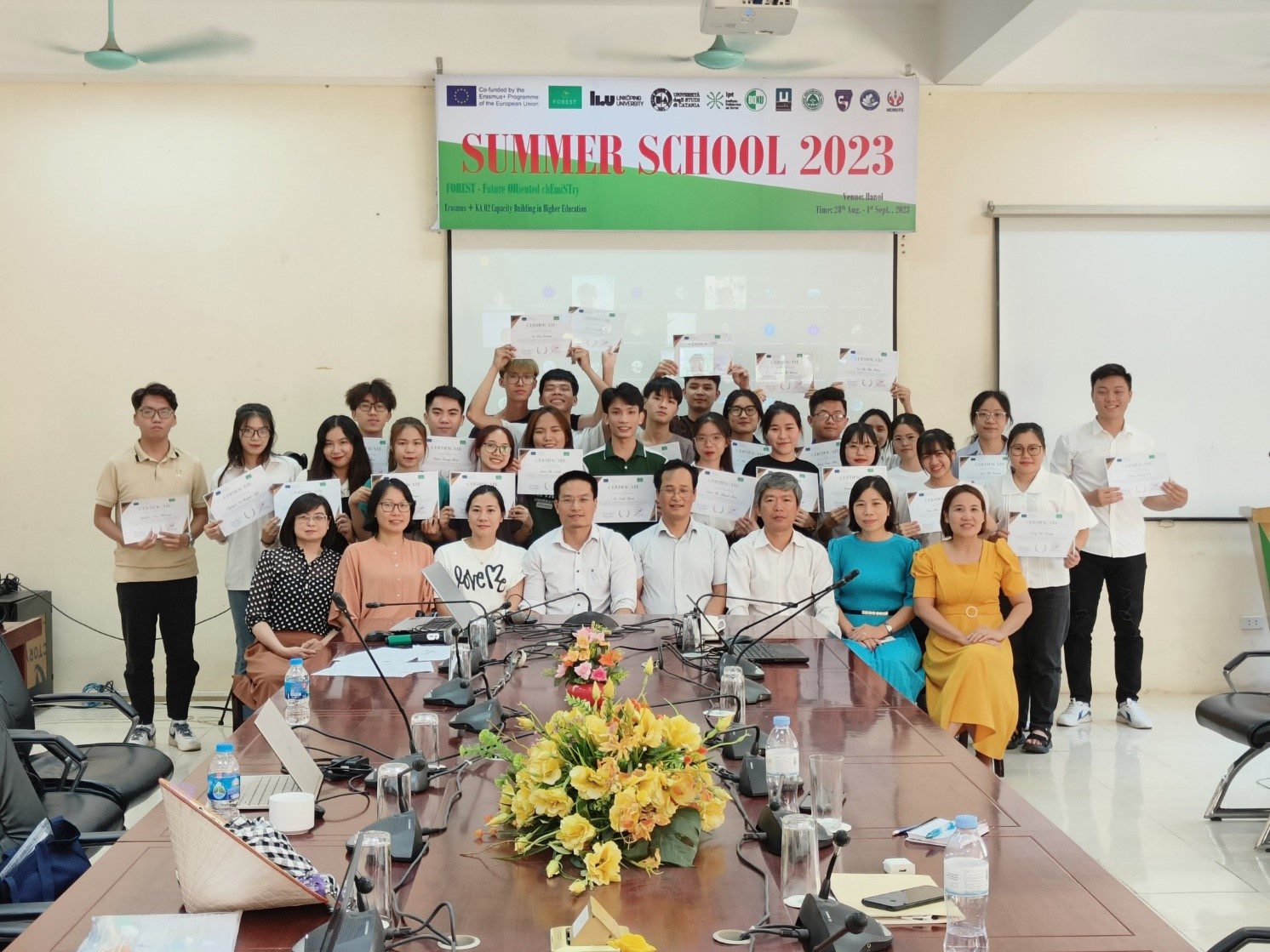 Course picture
(Reporting: Forest project team)