On the afternoon of April 15th 2023, Thai Nguyen University of Sciences organized a meeting to celebrate the Bunpimay 2566 in 2023 for Lao students.
In the celebration, there were Assoc. Prof. Tran Thanh Van, Vice-director of Thai Nguyen University, Assoc. Prof. Nguyen Van Dang - Rector of Thai Nguyen University of Sciences, representatives of faculties, departments, unions and all Laos students who are studying at Thai Nguyen University of Sciences.
Laos people's Bunpimay holiday, also known as water-splashing festival, annually begins from April 14th to 16th. The first day is the last day of the old year. Houses and villages are properly cleaned on the first day. Perfume, water and flowers are also prepared for the Lao New Year. The second day of the festival is the "day of no year", a day that falls in neither the old year or the new year. The last day of the festival marks the start of the new year.
At the programme, the delegates and Lao students attended the traditional rituals of Bunpimay, splashing water to wish for good luck in the new year and participating in the traditional Lam Vong dance. Additionally, numerous traditional musical and dance performances given by Laos students themselves during the Bunpimay holiday provided a joyful and exciting atmosphere while demonstrating unity and a deep connection to the two nations and two peoples. Many traditional dance performances of Laos have made a deep impression in the hearts of the guests. This celebration not only encourages Lao students to have more motivation in their studies, but also to deepens ties of the friendship and solidarity between the two countries Vietnam - Lao.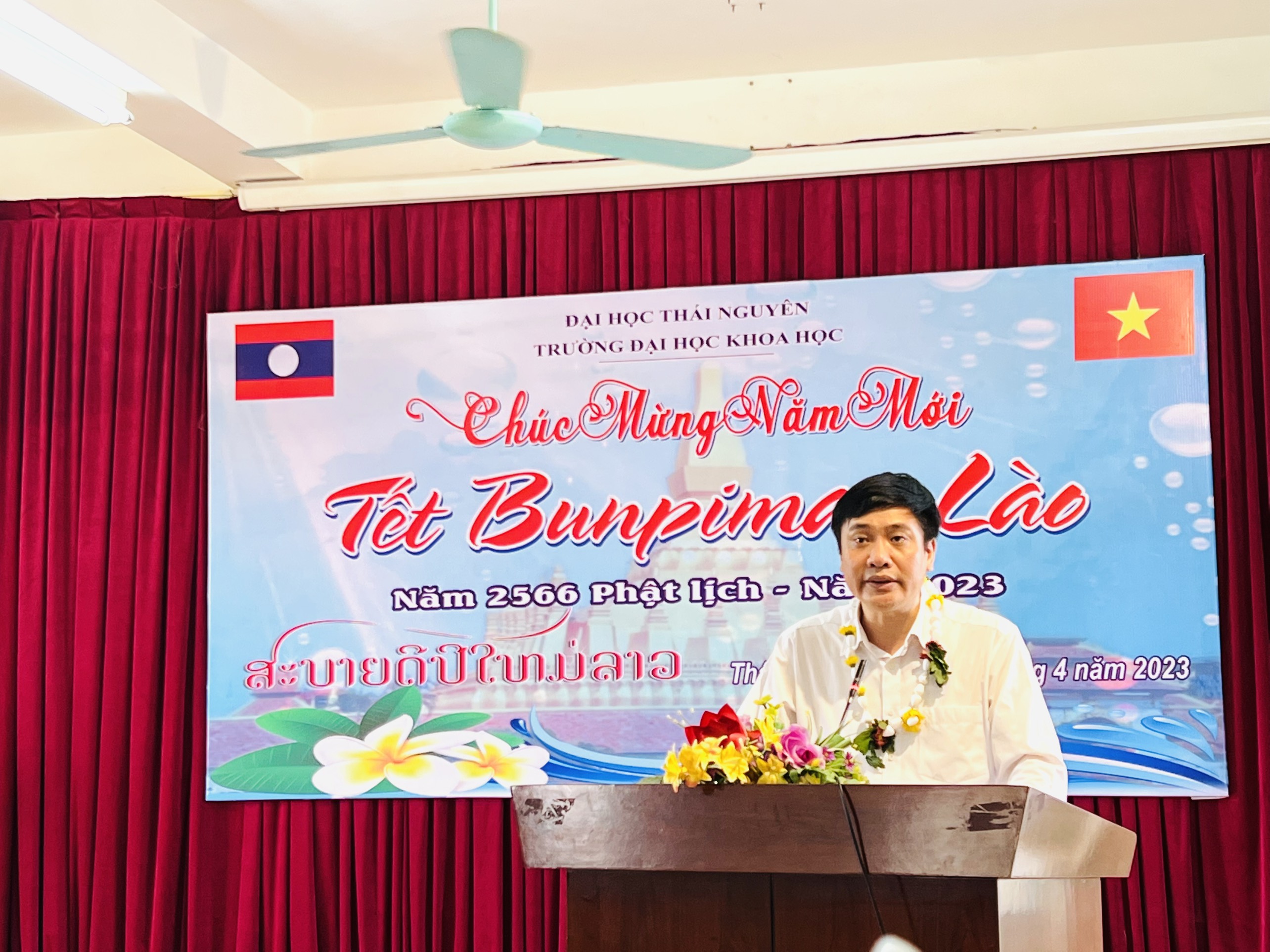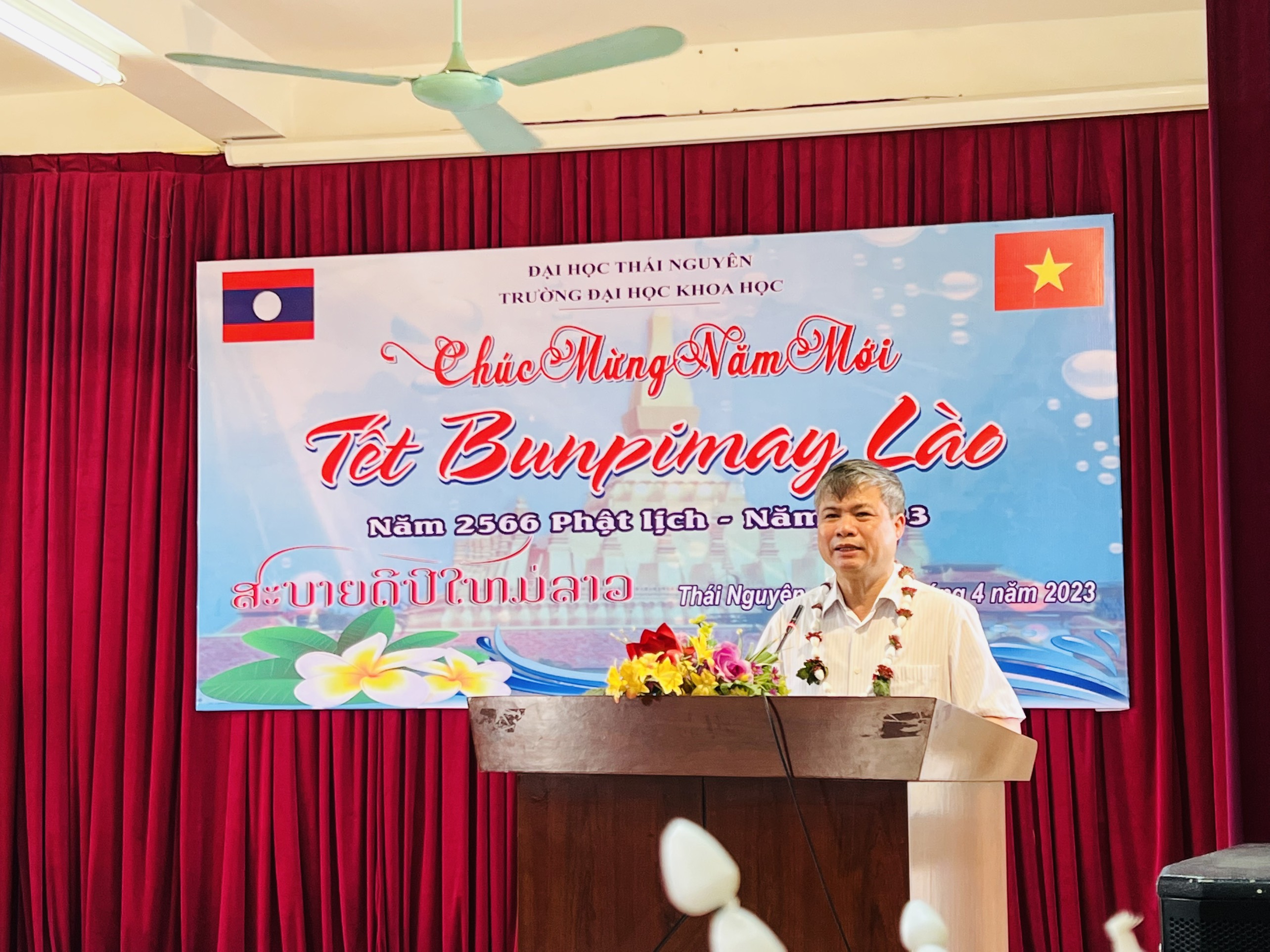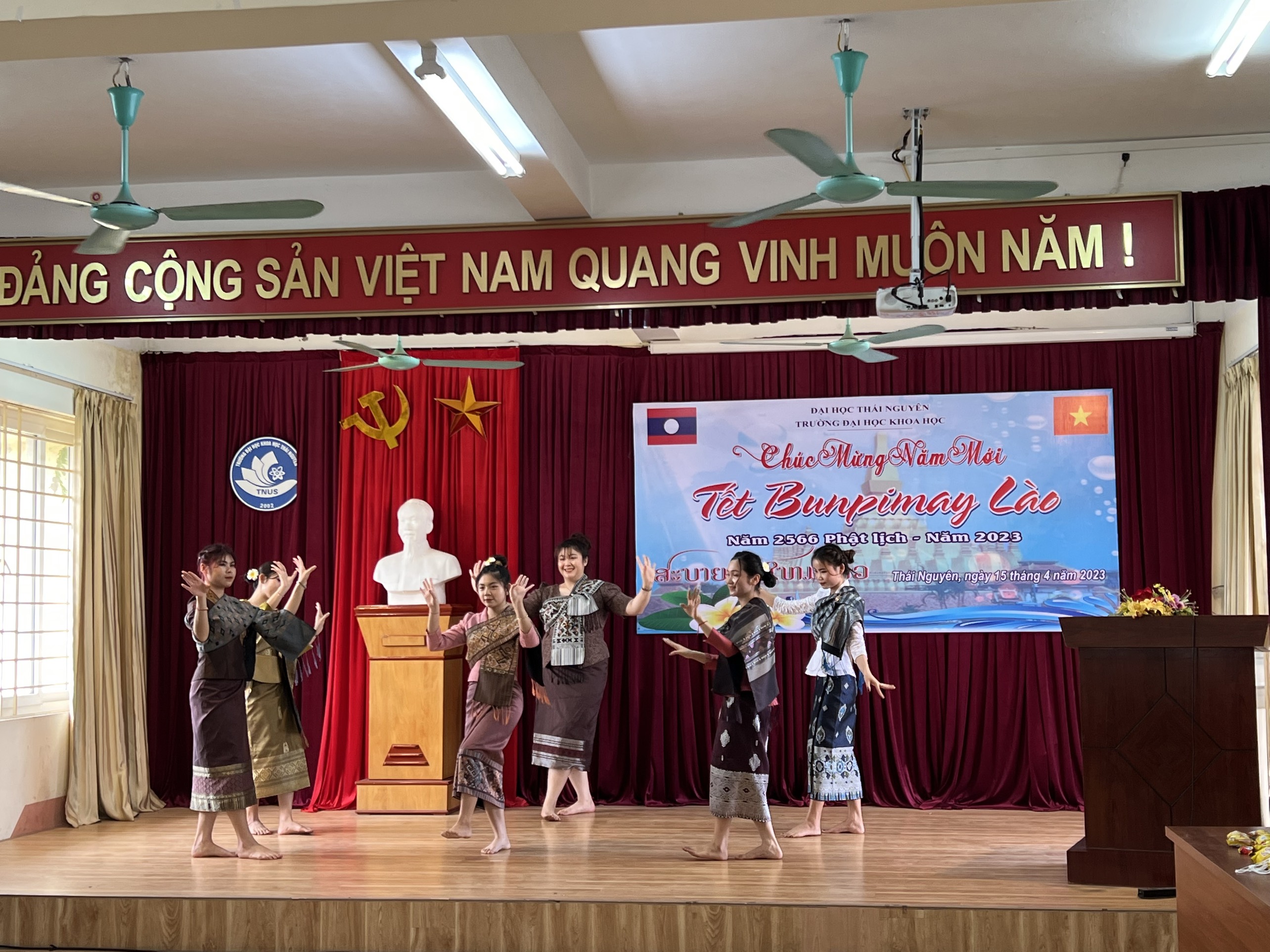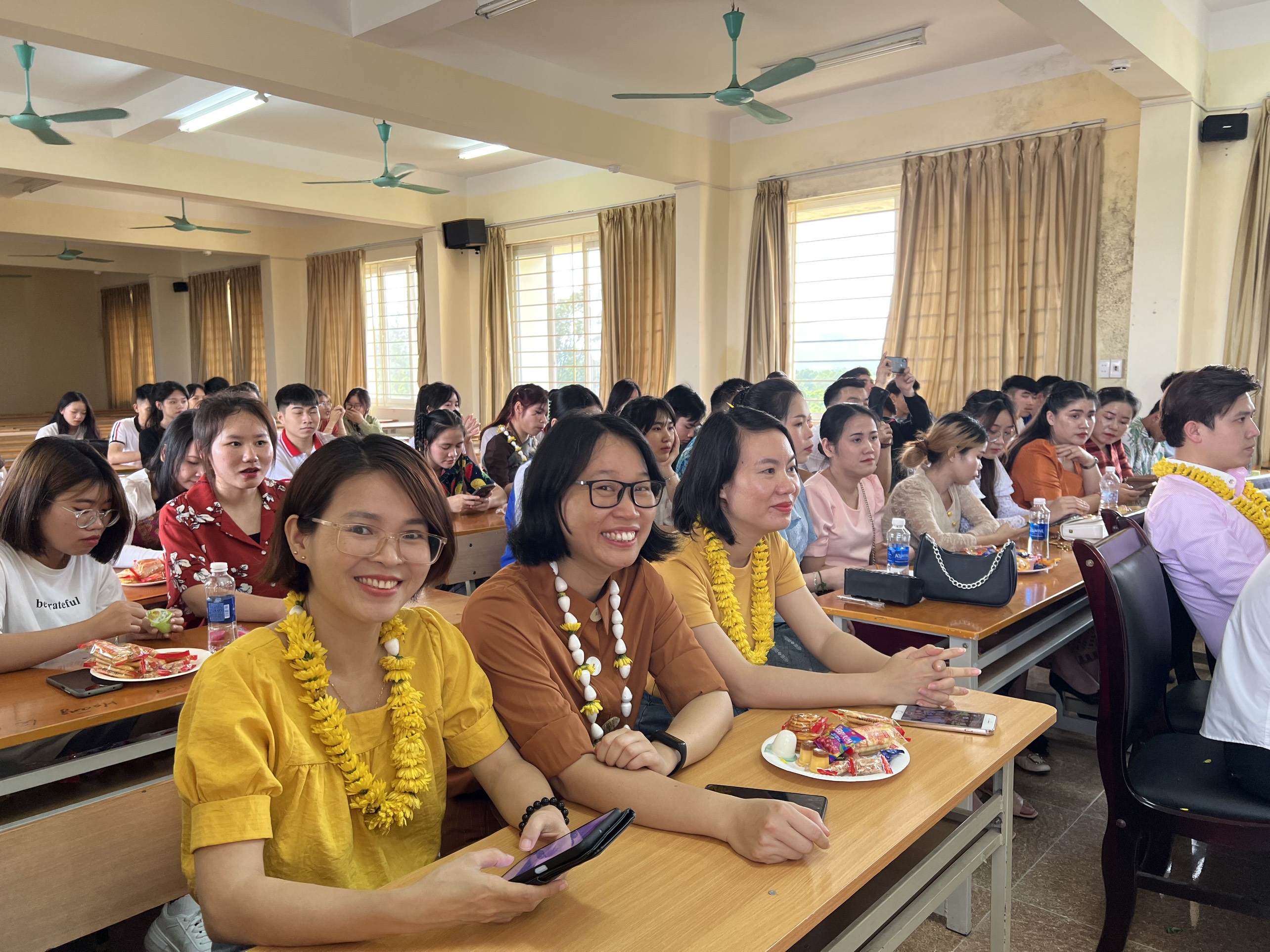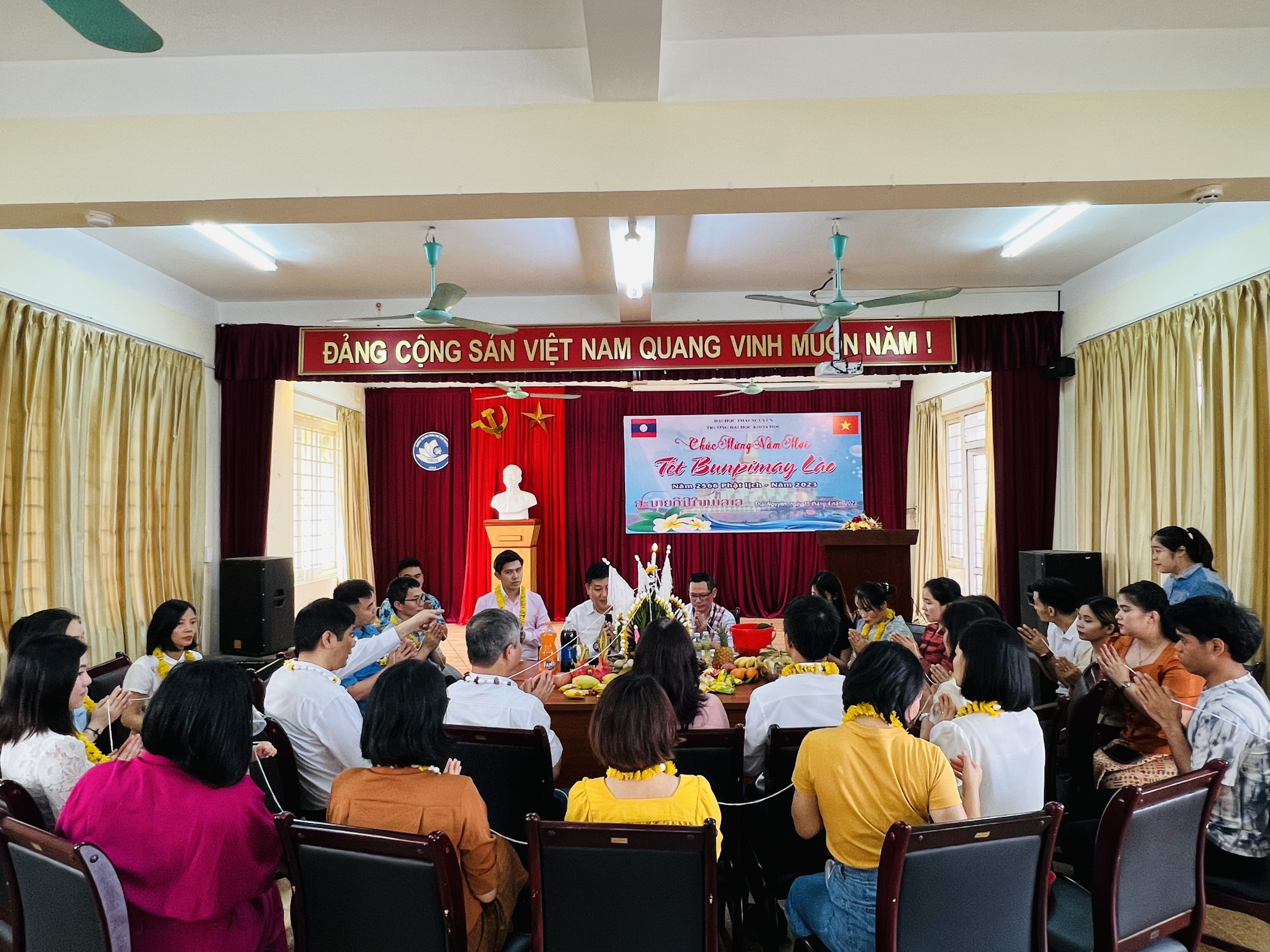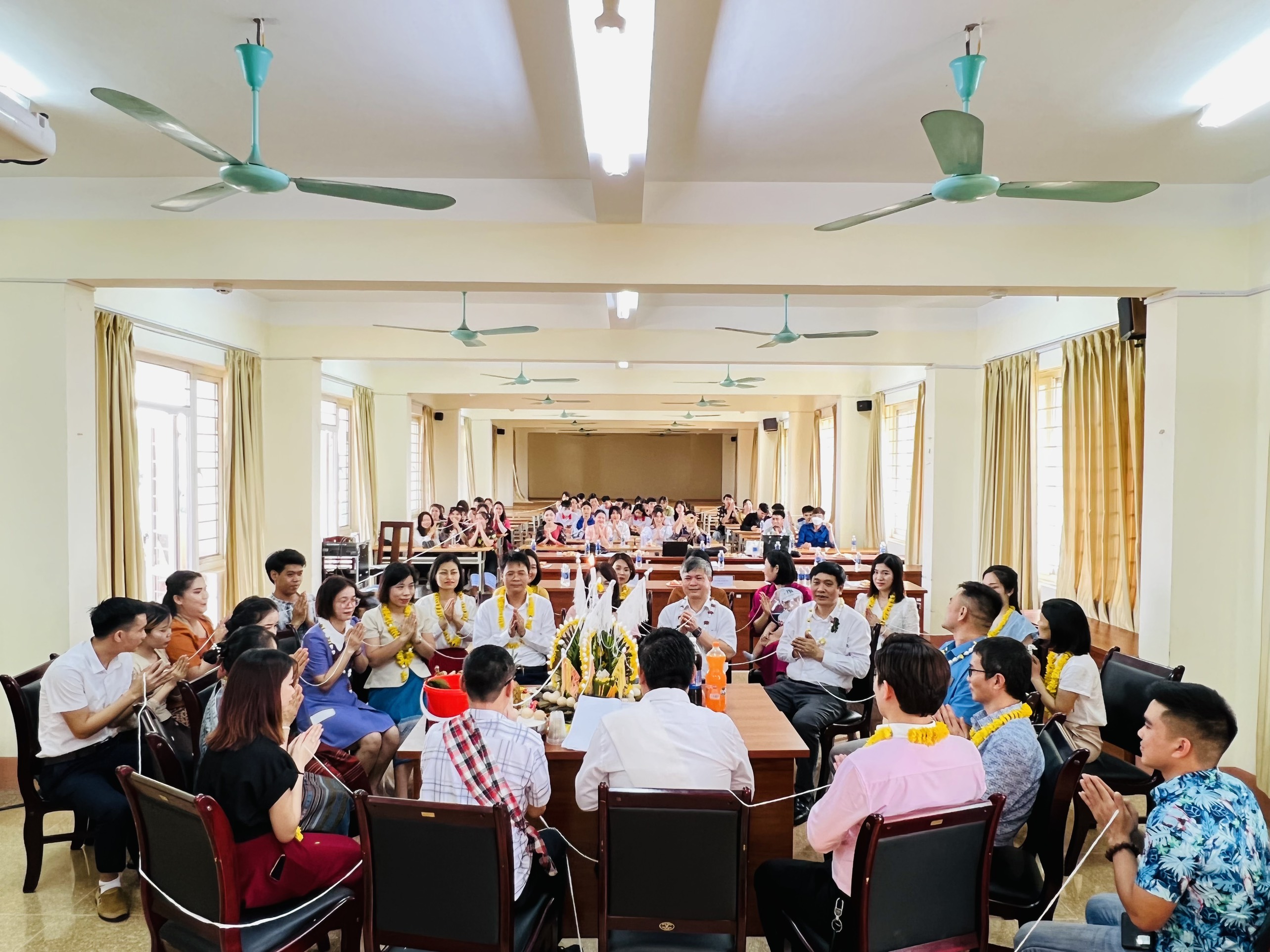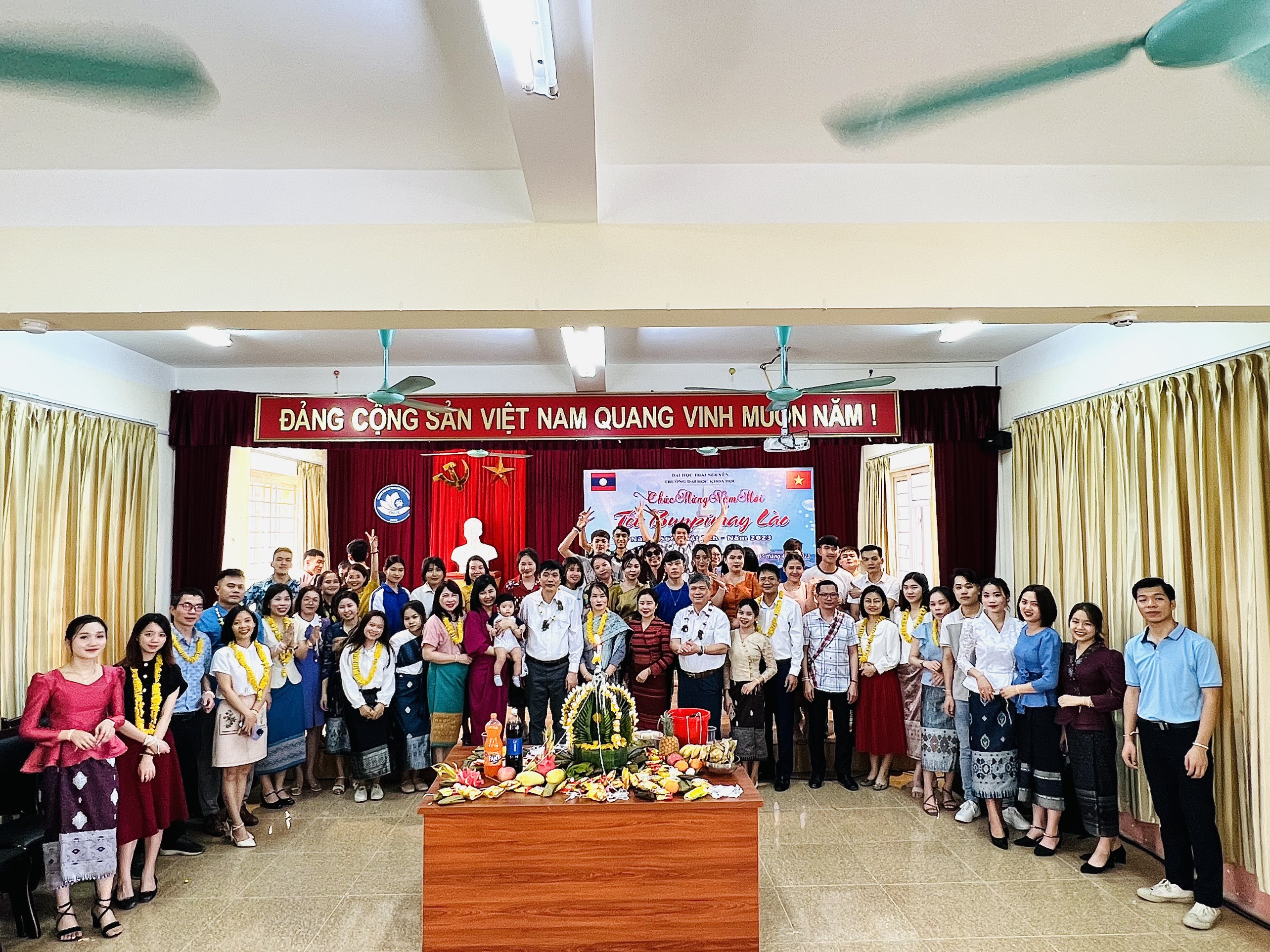 (Tran Phuong Anh)