Since the academic year of 2015-2016, Thai Nguyen University of Sciences has been training overseas students from Lao PDR and China. Up to now, the university has accepted 12 students in the scholarship agreement and 03 self-funded students from Lao PDR and 04 students from China. In the past years, TNUS has always tried to create the most favorable conditions and best learning environment for overseas students. Thus, the majority of international students at TNUS are quickly integrated into the cultural environment, and easily adapted to the conditions of living and studying in Vietnam.
Overcoming language and cultural barriers, thanks to the encouragement and endless support of teachers and friends at Thai Nguyen University of Sciences, 08 Chinese and Laotian overseas students graduated with excellent academic achievements with 03 very good degrees, 04 good degrees and one student graduating 1 year ahead of schedule.
Specifically:
- Student Ee VANGHOUAMOUA, major in Law, achieved very good GPA of 3.50
- Student Somphone KANOUTHOR, major in Law, gained very good GPA of 3.29
- Student Souksavath SONEVIXIANE, major in Law, achieved very good GPA of 3.21
- Student Sounantha PHANTHAPANYA, major in Environmental Sciences, graduated 1 year ahead of schedule, gained good GPA of 3.16.
On the morning of July 13, during the Commencement Exercises and Closing Ceremony, 08 international students have stepped up to the podium to receive their Bachelor's Degrees. Associate Professor, Dr. Nguyen Van Dang – University Rector and Dr. Uothay Bannavong – The First Secretary, Deputy Head of the Office of Cultural and Educational Counselors, Embassy of the Lao People's Democratic Republic awarded the Bachelor's degrees to these oversea students.
On this occasion, the school leaders also awarded certificates of merit to 04 Laotian students who achieved excellent results and 01 Laotian student who graduated ahead of schedule. It is hoped that the useful knowledge that oversea students accumulates during their studies at Thai Nguyen University of Sciences will help them in their future work and life. Wishing good feelings and memories will always remain in the international friends when they return home.
Some photos of Laotian students at Thai Nguyen University of Sciences: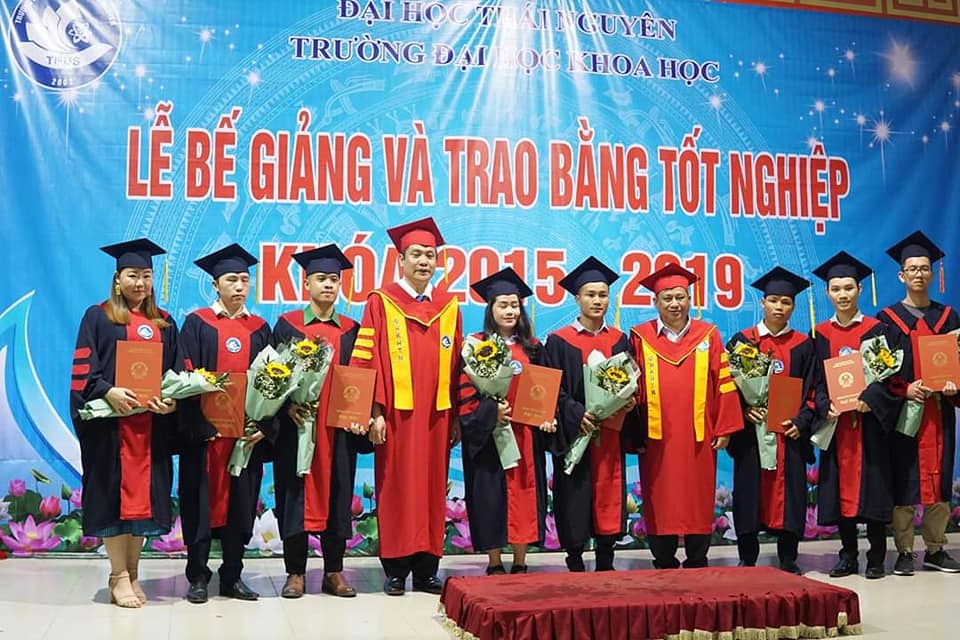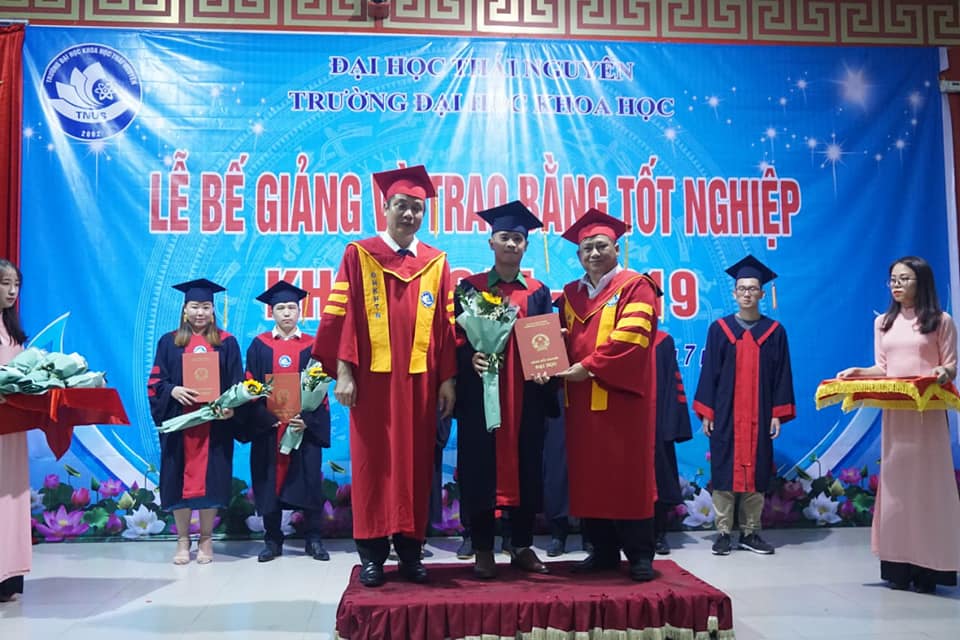 Assoc.Prof. Dr. Nguyen Van Dang and Dr. Uothay Bannavong awarded diplomas to international students