On the morning of June 2, 2017, a delegation from Yunnan Agricultural University, China, leaded by Prof. LI Xuefeng - Vice President has visited and worked at Thai Nguyen University of Sciences.
Participating in welcoming the delegation, there was represntative of TNUS's rector board, Assoc. Prof. Pham Thi Phuong Thai, Vice Rector and other leaders of Science - Technology & International Cooperation Offices, Faculty of Biotechnoly, Faculty of Literature & Sociology, Faculty of Environmental and Earth Science, and Research and Training Center on Ethnic Language and Culture in Vietnam's Northern Mountainous Regions.
At the meeting, Assoc.Prof. Pham Thi Phuong Thai warmly welcomed the delegation and hoped that through this visit, the cooperation between the two universities will develop further, especially in the field of exchange of students. short-term internship, scholarships and training cooperation.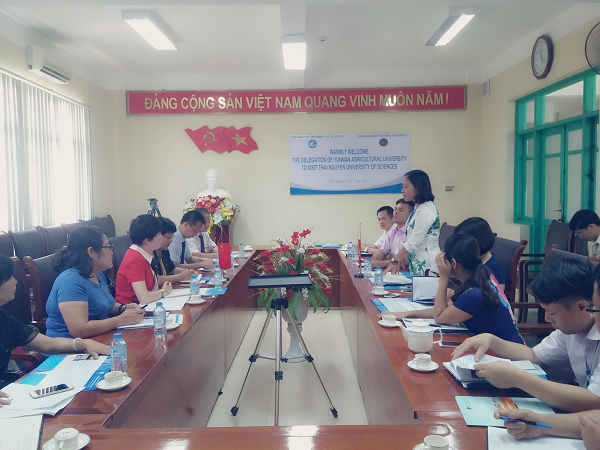 On behalf of Yunnan Agricultural University, Prof. LI Xuefeng expressed her thanks for the warm welcome of the TNUS and wishesed the two universities to discuss and promote future cooperation in the future.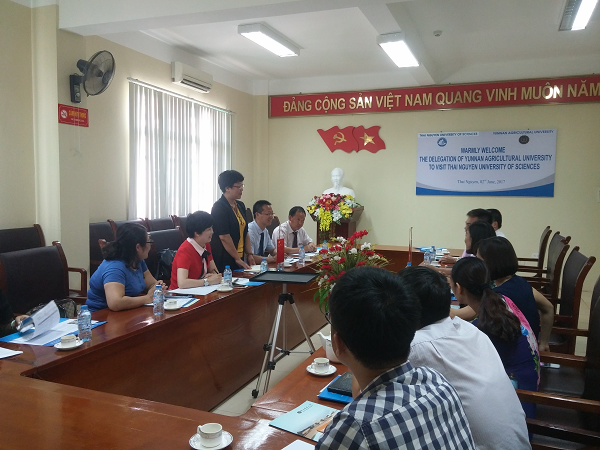 At the meeting, the two universities discussed issues of mutual interest, such as student exchange program, short-term internship program, scholarship program from Yunnan Agriculture University, etc. Both universities also agreed to sign the extention MOU to promote good cooperation between the two parties, while pledging to create the best conditions for the implementation of the cooperation.