Celebrate the 55th anniversary of diplomatic relations (05/09/1962 - 05/08/2017) between Vietnam and Laos, TNUS in collaboration with the TUAF held the Lao Bunpymay Tet, Buddhist calendar 2560, calendar 2017 for the Lao students studying in two schools, creating conditions for overseas students from Laos can warmly welcome the new year, strengthening the relations of the people of Viet Nam and Laos.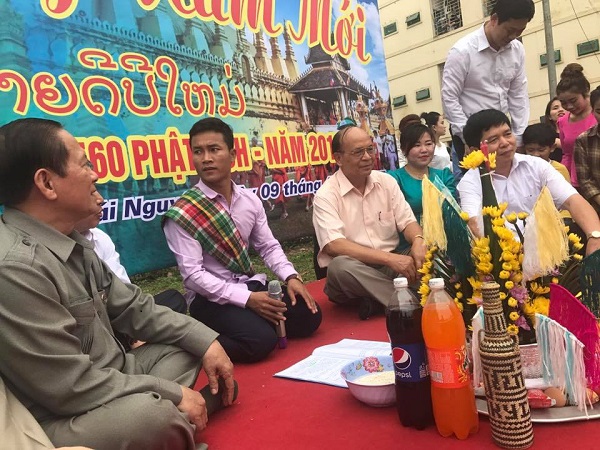 Attending with the program was the presence of Mr. Nguyen Doan Kình - President of Viet Nam-Lao Friendship Association in Thai Nguyen province; Nguyen Manh Linh - Deputy Secretary of the Provincial Youth Union; Mr. Duong Duc Thang - Deputy Director of Provincial PA83; Associate Prof. Dr. Nguyen Khanh Doanh - Head of TNU-International Cooperation Department, representatives of two universities and more than 600 students.
At the ceremony, with good feelings, the two universities presented the New Year's greetings to all the Lao students currently studying at two schools.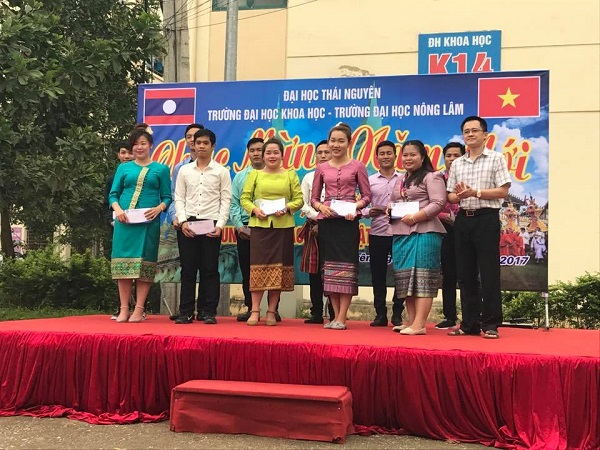 Following that part of the ceremony is the association with the collective games to create links and exchange between students of the two countries. Immediately after the collective game is a colorful festival with activities such as waterfall sewing, mixing in EDM dancing extremely vibrant.