On June 28th 2017, The delegation of Wenshan University, headed by the Vice President, Prof. Gu Yu, paid a visit and worked at Thai Nguyen University of Sciences. The delegation was warmly welcomed by Assoc. Prof. Pham Thi Phuong Thai - Vice Rector and other representatives from the offices and faculties.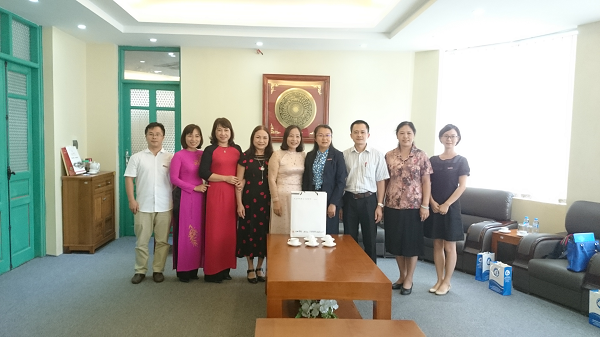 At the meeting, the two sides had had discussions on the curricula, research orientation, each one's strengths... Both sides expressed their wishes to strengthen the cooperation and the exchange of research and training between the universities. After the discussion, the two universities had agreed on the following terms:
1. Cooperation in Training:
Cooperation in the Program for Bachelor of Applied Vietnamese Language in Wenshan University, China in the form of 1+1+2. The terms and conditions will be detailed in the program contract.
Cooperation in Master's and Doctoral Programs within the related majors.
Establishing the Student Exchange Program and the Graduate Internship Program.
2. Cooperation in research in the fields of mutual interest.
3. Implementation of academic exchange, cross-cultural activities between students of the two universities.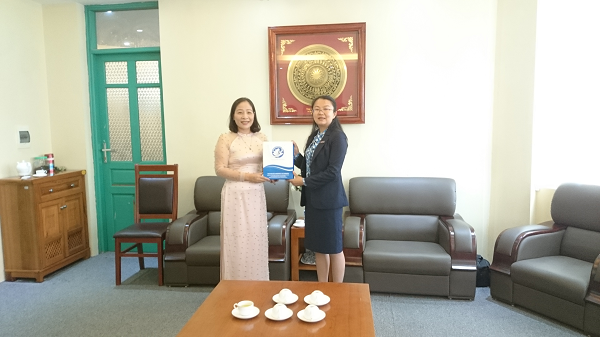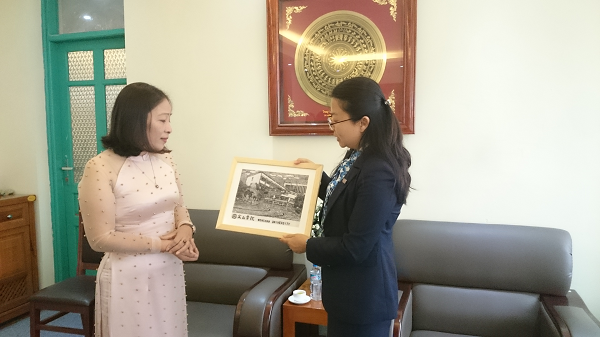 Two leaders exchanged souvenirs